Naples is a city where you will find magic and culture in every corner.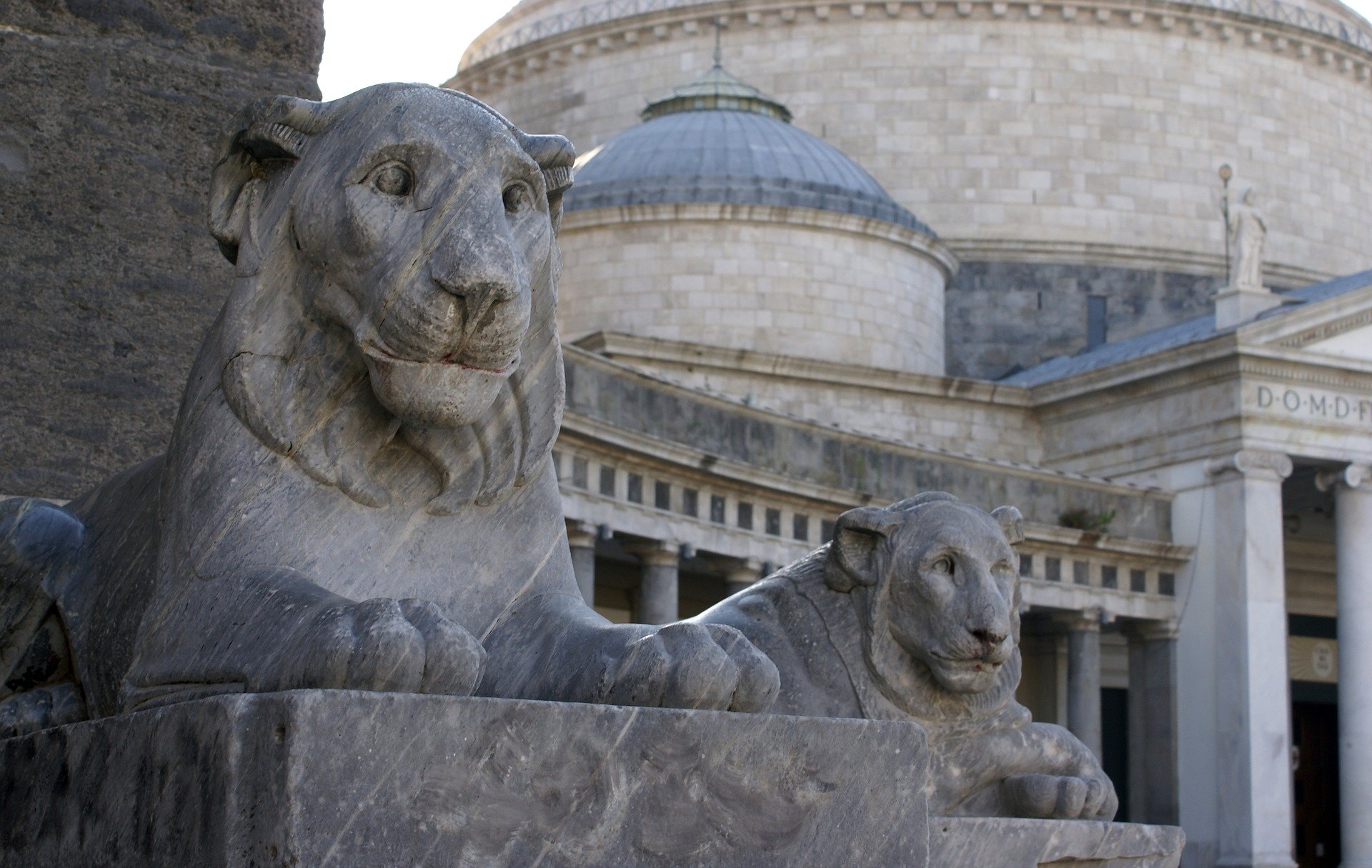 Piazza del Plebiscito (plebiscite square) is one of the most remarkable symbols of Naples. It is located in front of the Palazzo Reale (Royal Palace). In this square you can rest having an ice-cream and stare at the city, or see some of the most important buildings like the Basilica of San Francesco di Paola or Palazzo Salerno (Salerno Palace), among others. In addition, it is said if you can walk blindfolded from the Royal Palace to the two horses' statues you will be lucky.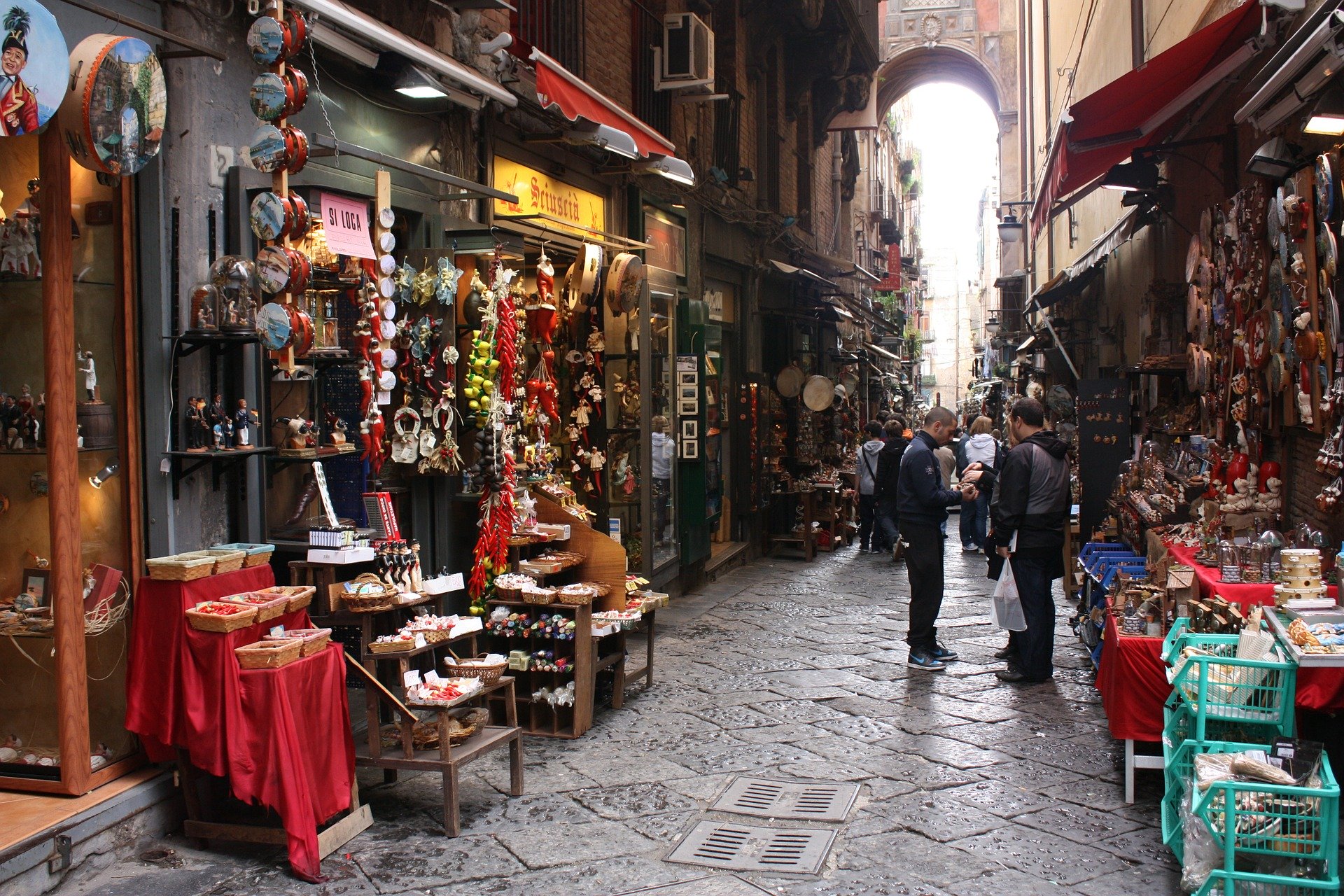 During your stay in Naples, you cannot miss Spaccanapoli. This street divides the old city in North and South parts, going from the quartieri spagnoli (Spanish neighbourhoods) to Forcella neighbourhood. In this area you will find the Duomo, the Basílica di San Domenico Maggiore or Piazza del Gesú, among other attractions. It deserves to be visited to see scenes from the daily life of Naples, smells, artists and artisans, kids playing and a big amount of motorbikes… If you like to live the soul of a city, this is the Naples' one.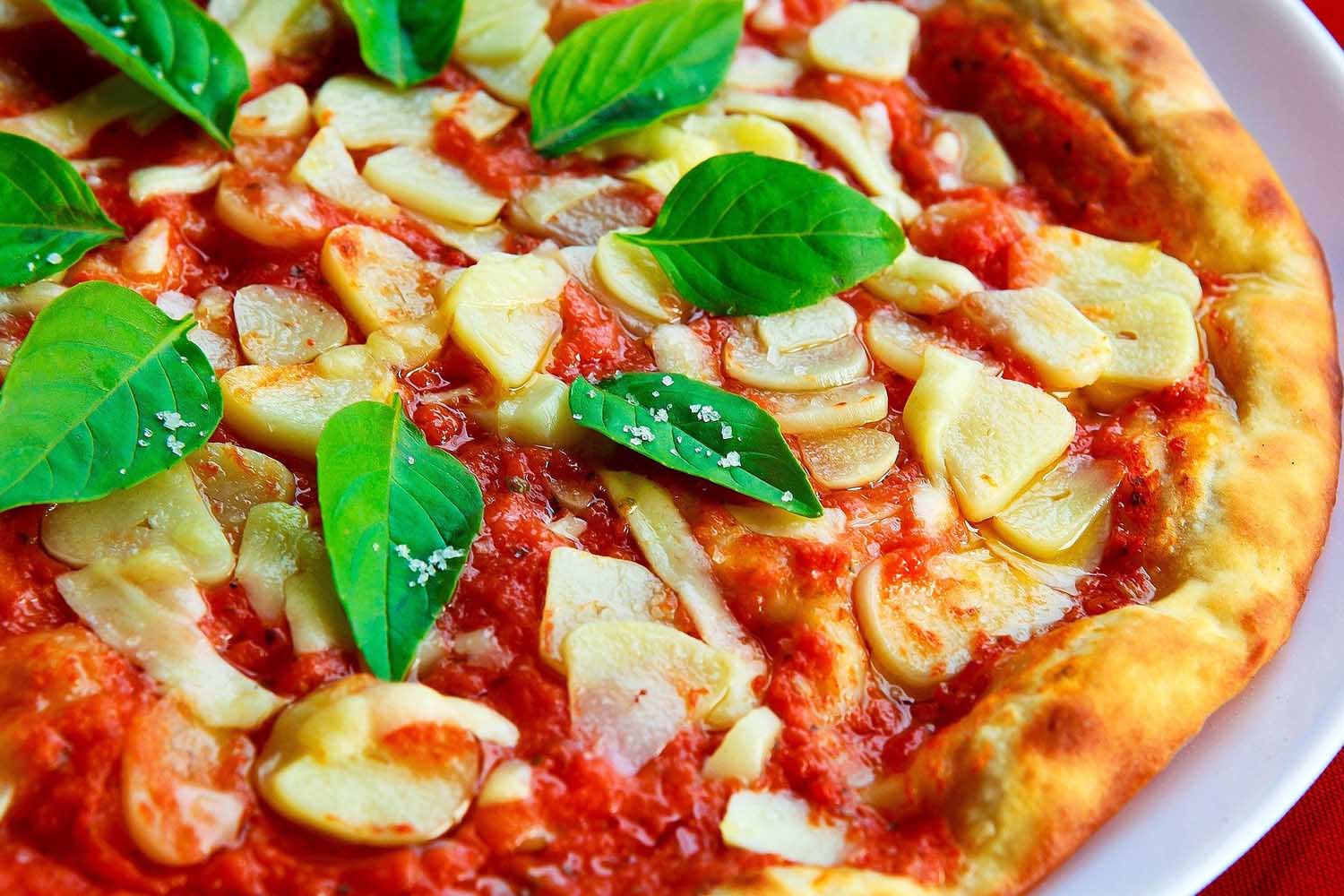 In Naples you can taste the best pizza of the world, without any doubt. All of them are delicious! The pizza Margherita, the authentic of Naples, was invented by the pizzaiolo Raffaele Esposito who made it with tomato, mozzarella, oil and basil in the honour of Queen Margarita and the Italian flag. You can also try other traditional plates like: mozzarella di bufala, scialatielli, taralli, fried fish, struffoli, pastiere, pasta with seafood , sfogliatelle, babà col rum and to finish the meal the fabulous limoncello di Sorrento.